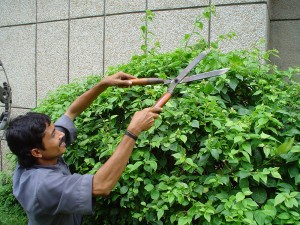 While a properly pruned tree can be aesthetically pleasing, it can also extend the life and health of the tree.
Removing low-hanging, unhealthy or dangerous limbs from trees in your yard is important for the safety of your home and family. But did you know that proper trimming impacts the health of the tree?
It does! Trimming and pruning your trees enable them to live longer and look better. Plus regular pruning reduces the likelihood it will suffer from disease and wind damage.
Some pruning can be done anytime, but others need to be done at certain time of the year. There is also a difference between the care of younger trees versus more mature trees.
Whether you want a one-time trimming and pruning session or you want a regular plan to maintain the continued health of your trees, the experts at Hicks Tree Service can make recommendations right for you.
For quality trimming and pruning, call the experts at

Hicks Tree Service


at 919-801-4020 or email hickstree@yahoo.com.