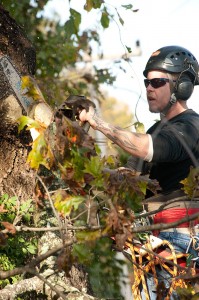 Tommy Hicks Tree Service is fully insured and will gladly provide references upon request. We welcome the opportunity to serve you in all of your tree trimming, falling, complete removal and landscaping needs.
We follow ISA guidelines using the appropriate equipment and personnel to take on every kind of job…big or small.
"I believe in safe/quality work at a fair price," says Tommy Hicks, Owner/Operator.