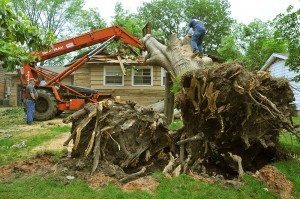 We safely cut and remove your unwanted or dead trees and beautify the empty space left behind.
Trees beautify our landscape, shade us from sunny days and provide our home with character and charm. But very often, you may find that some of your trees need to be removed for safety or aesthetic reasons.
Hicks Tree Service's complete tree removal makes that daunting task simple. We will come to your home, review your needs and offer recommendations for a smooth project.
We then cut the tree, remove it and enhance the look of the vacant space left by the tree. We can even turn your tree limbs into chips that you can keep and use.
We are careful to ensure there is no damage to your property, home or family. We provide quality work and strive to ensure we are adding to the look of your yard rather than taking away from it.
For quality work at wallet friendly prices, call Hicks Tree Service
at 919-801-4020 or email hickstree@yahoo.com.